About

OUR PRIMARY SECTION

Located on our

Praz-Dagoud campus

, our Primary bilingual or English section classes bring together children from 6 to 10 years old with various cultural backgrounds, skills and school experiences. Each and every student is guided individually through our stimulating and holistic

theme-based Learning Means the World programme

by our professional and caring teachers and support staff.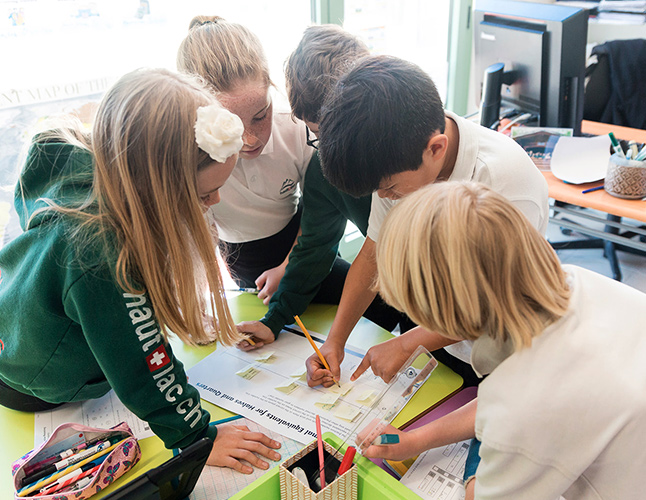 ABOUT

OUR PERSONALISED PROGRAMME

Our personalised Primary curriculum is based around four concepts, namely culture, conflict, communication and conservation. Through creative, innovative and thought-provoking themes, such as Inter-nation Media Station, Lightning Speed and Going Wild!, students develop their skills and knowledge and learn to apply them to real world issues. Students learn through 'having a go', making mistakes, practising, sharing, persevering, consolidating and applying what they have learned to build resilience and a real sense of achievement.
transferable

skills

At its core, our Primary curriculum enables students to develop transferable, lifelong learning skills rather than solely accumulate facts and figures. In line with the IB philosophy and that of the school, it encourages students to become active, curious, passionate and independent learners. Students learn how to work together, communicate effectively, recognise and respect similarities and differences, and appreciate nature and the world around them.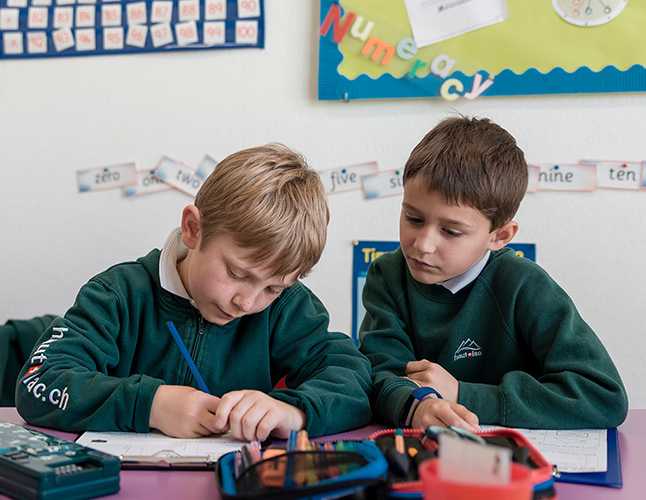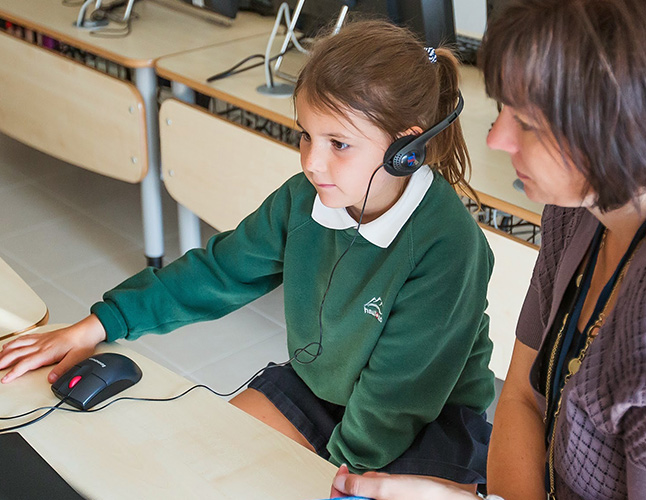 ABOUT

OUR BILINGUAL PROGRAMME

Our bilingual programme is taught in French and English on alternate days by experienced native speakers. Students work three days in English and two days in French every week for half a term before switching to three days in French and two days in English for the second half to ensure they get equal access to all areas of the curriculum in both of the school's working languages.
ABOUT

OUR ENGLISH PROGRAMME

A predominantly English programme is also available to students who speak neither English nor French when they arrive or whose stay with us is too short to really benefit from a bilingual programme. Students who enrol on this pathway will, however, still have one French lesson a day and participate in extra-curricular activities, trips and shows with their bilingual year group peers.